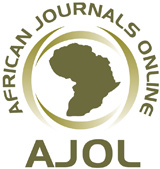 Provides access to African-published research papers and journals and increases worldwide knowledge of indigenous scholarship.
---

Publishes a number of peer-reviewed, open access journals on all major disciplines of science, medicine, technology and social sciences.
---

Provides open access to quality research journals on health related matters published in developing countries.
---

Contains free downloadable e-books and textbooks on a variety of subjects such as accounting, economics, finance, engineering, IT, programming, languages, marketing, law, statistics, mathematics, natural sciences and management.
---
Increases discoverability of Open Access books.
---

Lists academic open access repositories for end-users who wish to find particular archives or wish to break down repositories by locale, content or other measures.
---

Provides access to a large collection of on-line Economics working papers, journal articles and software.
---

An Open Research publishing platform for life scientists, offering immediate publication of articles and other research outputs without editorial bias. All articles benefit from transparent peer review and the inclusion of all source data.
---

The aim of FreeFullPDF.com is to increase the visibility and ease of use of open access scientific journals, theses, posters and patents. All scientific subjects are covered and all content are freely available in PDF format.
---

Provides access to free medical journals on a variety of medical topics such as medical biology, cardiology, endocrinology, infectious diseases, genetics, microbiology, neurology, oncology, physiology and many more.
---
Provides a simple way to broadly search for scholarly literature. You can search across many disciplines and sources: articles, theses, books, abstracts and court opinions, from academic publishers, professional societies, online repositories, universities and other web sites.
---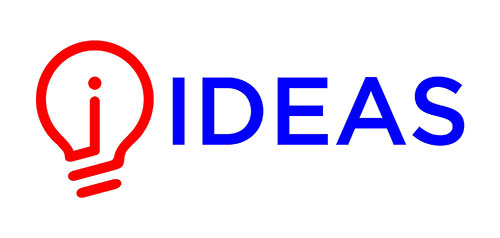 IDEAS is a bibliographic database dedicated to Economics It indexes over 2,800,000 items of research, including over 2,600,000 that can be downloaded in full text.
---

A repository containing outputs from projects funded by the International Development Research Centre.
---

Contains numerous resources and research publications on finance, economics and development. It simplifies analysis and research with direct access to the IMF's periodicals, books, working papers and studies, and data and statistical tools. You will find information and perspective on macroeconomics, globalization, development, trade and aid, technical assistance, demographics, emerging markets, policy advice, poverty reduction, and so much more.
---

Contains many free journals on a variety of subjects such as health sciences, biological and life sciences, technology, engineering, social sciences, education, agriculture, law, politics, languages, literature, mathematics, statistics, communication, technology and other general multidisciplinary works.
---

Provides free access to research information to the international community without financial, legal or technical barriers. All the journals from this organization will be freely distributed and available from multiple websites.
---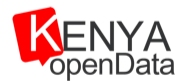 A portal that makes public the Kenya Government datasets accessible for free to the public in easy reusable formats. This initiative is in support of the Government's drive to consistently inform and be accountable to its citizens.
---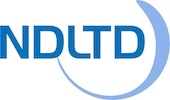 Dedicated to promoting the adoption, creation, use, dissemination, and preservation of electronic theses and dissertations (ETDs).
---
Contains freely accessible academic books, mainly in the area of humanities and social sciences.
---

PeerJ is an award-winning biological and medical sciences journal. It publishes the world's scientific knowledge through open access licensing. Over 2067 peer-reviewed articles and 2515 preprints published to date.
---

Open Access publisher, innovator and advocacy organization with a mission to advance progress in science and medicine by leading a transformation in research communication.
---

Comprises more than 29 million citations for biomedical literature from MEDLINE, life science journals, and online books. Citations may include links to full-text content from PubMed Central and publisher web sites.
---

A global science and technology publisher and provides free access to research articles and latest research information without any barrier to scientific community.Their internationally recognized publishing program covers wide array of science and technology disciplines.
---

A discovery platform with interactive features for scholars to enhance their research in the open, make an impact, and receive credit for it. We provide context building services for publishers, to bring researchers closer to the content than ever before.
---

The Africa Desk is a new portal designed to support collaboration between UK and African researchers by enabling them to locate and make contact with colleagues sharing similar research interests and to identify potential future collaborators.
---

Contains thousands of downloadable PDF books on a wide range of topics in science, engineering, and medicine, providing authoritative, independently-researched information on important matters in science and health policy.
---

An open access publisher of peer-reviewed academic journals, books and data.
---

A project of the U.S. Library of Congress, carried out with the support of UNESCO, and in cooperation with libraries, archives, museums, educational institutions, and international organizations from around the world. It makes available on the Internet, free of charge and in multilingual format, significant primary materials from all countries and cultures.
---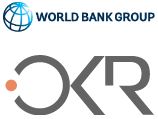 The World Bank's official open access repository for its research outputs and knowledge products.
---

The collective memory of WHO publications from 1948 onwards containing books and periodical collections that cover public health related subjects.
---

A global science gateway comprised of national and international scientific databases and portals. It accelerates scientific discovery and progress by providing one-stop searching of databases from around the world.
---
An academic publisher at the forefront of advancement for over 30 years, IGI Global OA provides quality, expediate OA publishing with a top-of-the-line production system backed by the international Committee on Publication Ethics (COPE).
---
Provide improved information on health and health care which are informed by high-quality, relevant and up-to-date synthesized research evidence.
---
Hinari Access to Research for Health Programme provides free or very low cost online access to the major journals in biomedical and related social sciences to local, not-for-profit institutions in developing countries.
---
This peer-reviewed, multidisciplinary Journal of Digital Forensics, Security and Law (JDFSL) focuses on the advancement of the field by publishing the state of the art in both basic and applied research conducted worldwide.
---
A Peer Reviewed, Refereed, Indexed and Leading Journal in Cyber Security and Digital Forensics.
---
A peer-reviewed journal that publishes scholarly articles on the use of information technology in education.
---
This peer-reviewed bi-annual scholarly journal publishes significant evidence-based first aid education research findings, articulates unique and innovative ideas in first aid, challenges current practices and proposed changes, and disseminates information about the latest and best use of educational technologies, modalities, and outcomes measurement.
---