Kibabii University Receives 23,000 Volumes of Books Gallery
Kibabii University Management led by the Vice Chancellor, Prof. Ipara Odeo received 23,000 volumes of books from Text Book for Change, Canada on 10th September, 2019
---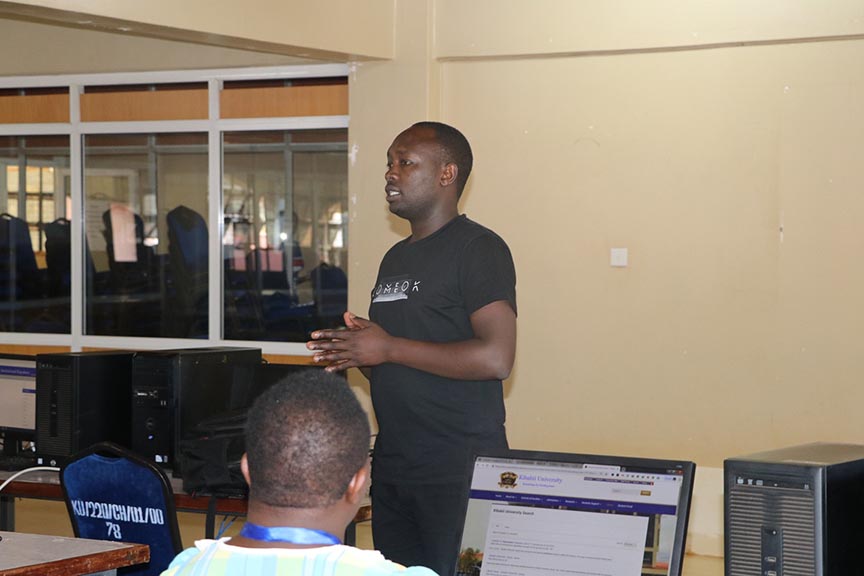 Institutional Repository Training Gallery
Kibabii University Library held a one day Institutional Repository Training for Library staff and other few selected staff on 15th March, 2019 in the Virtue Library.
---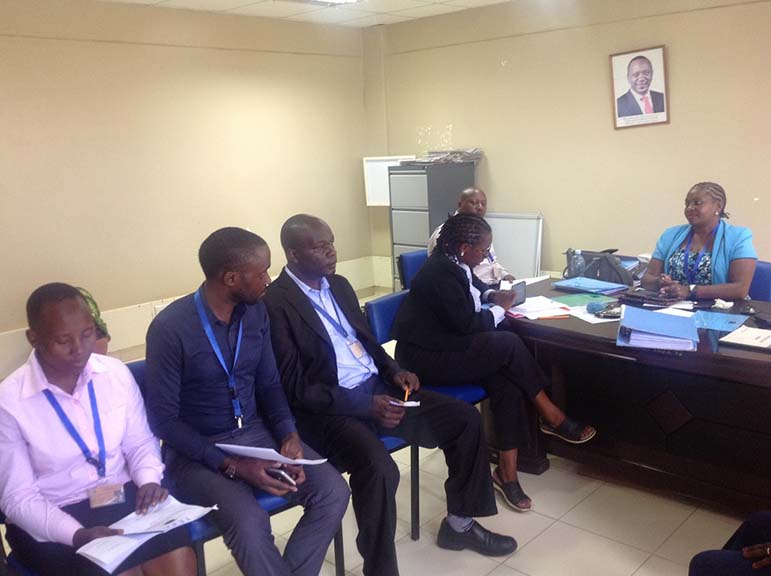 University Library 1st QMS Internal Quality Audit Based on ISO 9001:2015 Standard Gallery
University Library was audited in the 1st QMS Internal Quality Audit based on ISO 9001:2015 Standard on 25th February, 2019 in the University Librarian's office.
---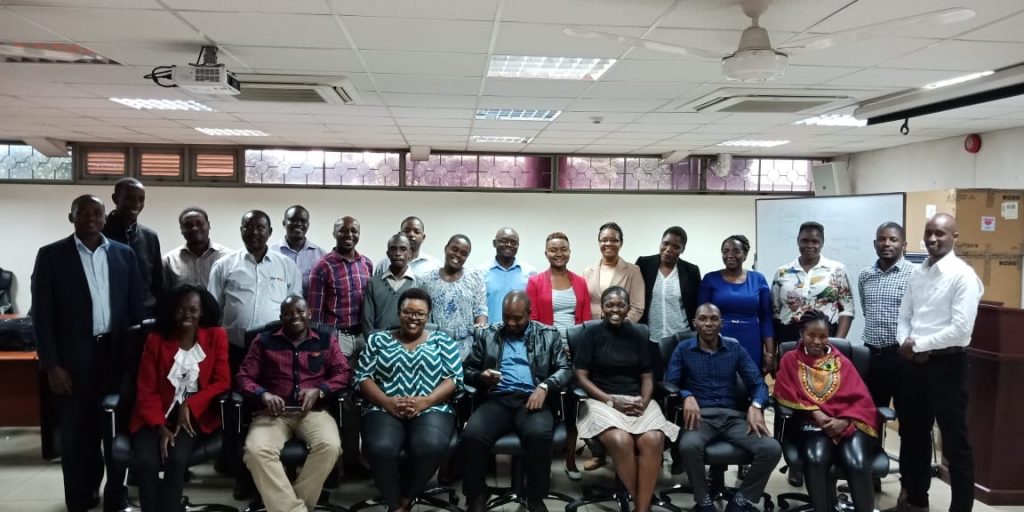 Training for Repository Manager and ICT Persons Gallery
Kibabii Library staff Mr. Okiyai Otieng' and Mr. Bernard Sitienei had a privilege to attend the training for repository managers organized by Kenya Library & information Services Consortium (KLISC) and Electronic Information for Libraries (EIFL) hosted at UoN KENET computer lab on 27th to 29th November 2018.
---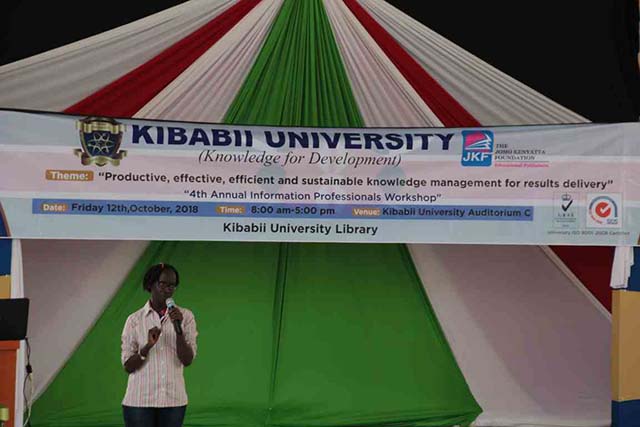 Kibabii University 4th Annual Information Professionals Workshop Gallery
Kibabii University Library Department organized a one day workshop for information Professionals held on Friday 12th October, 2018 in Auditorium C.
---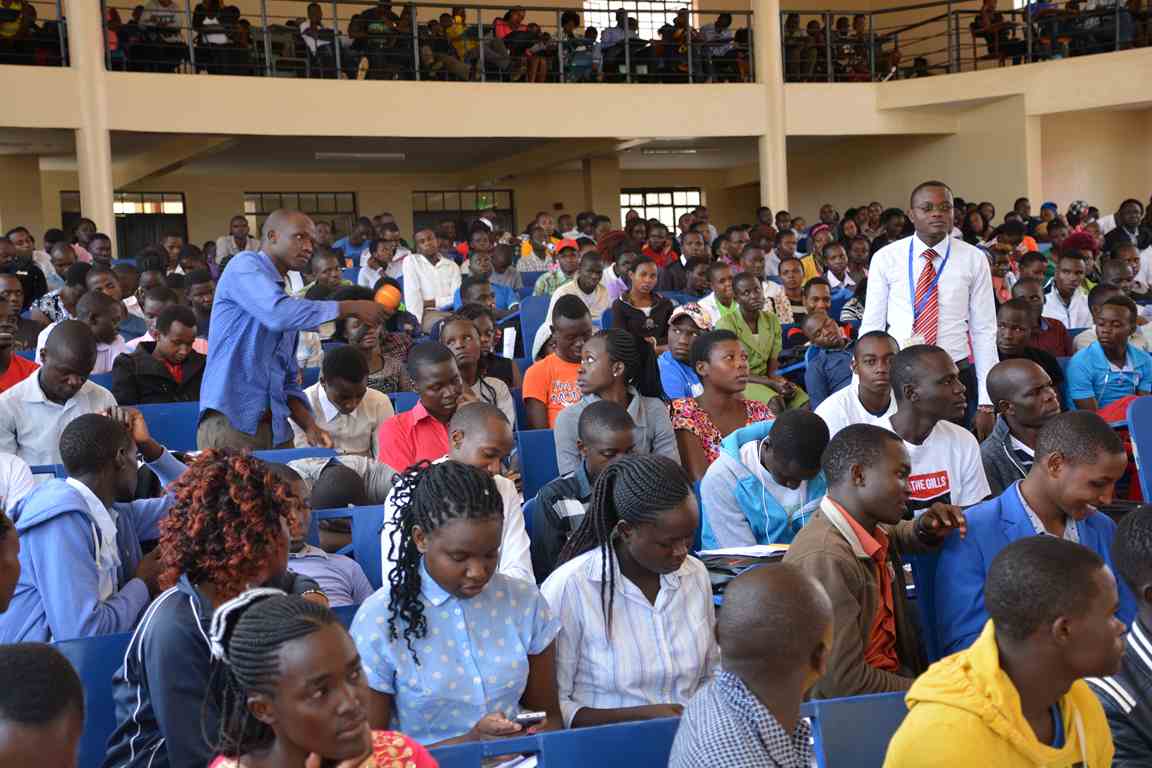 2018/2019 First Year Students' Orientation to Library Department Gallery
A section of first year students during the lib department orientation. During this exercise, the students were introduced to library staff and later taken through all library services and procedures on 11th September, 2018.
---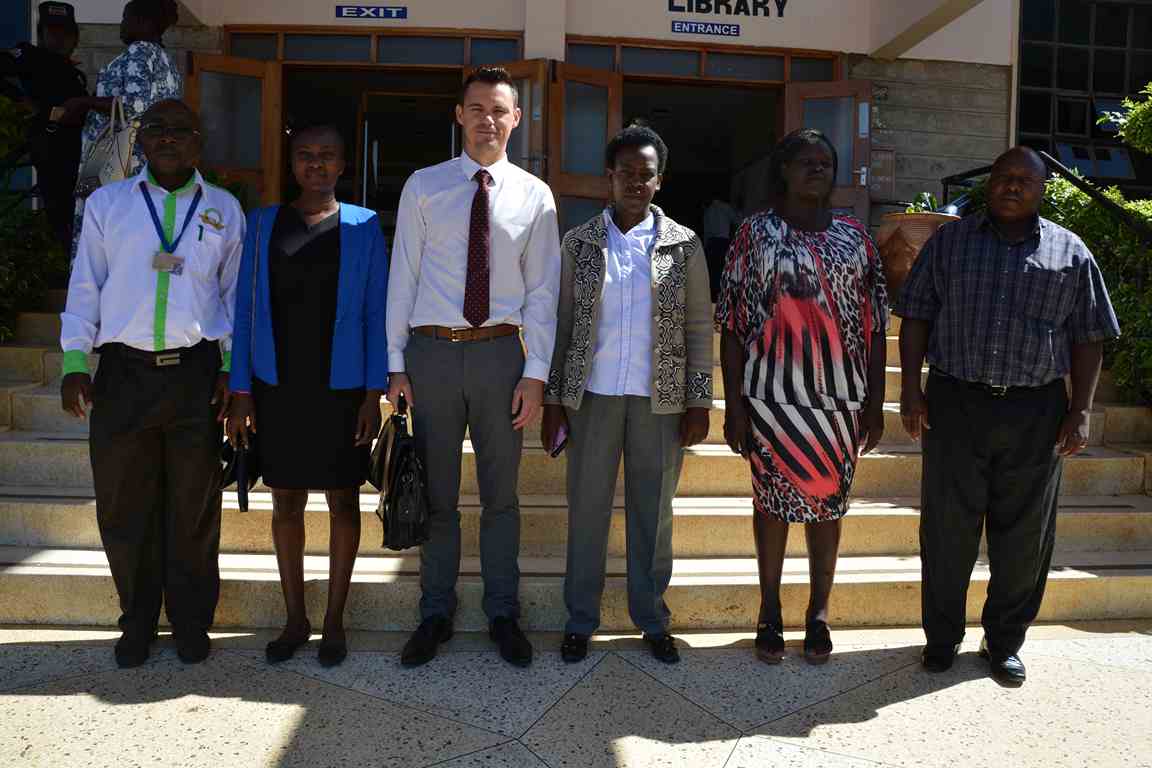 Malory International Limited visit to the University Library Gallery
Malory International Ltd Director Mr. Mathieu Peligry visit Kibabii University Library on 7th September, 2018.
---